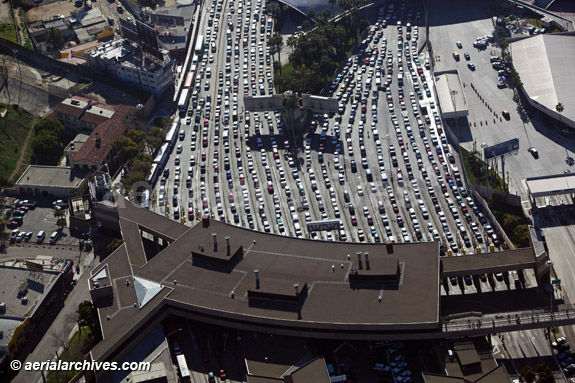 At 10:53 AM PST construction materials collapse and trap one person in a car at the San Diego / Tijuana border.
There is a lot of construction at the border and in order to cross into the United States drivers need to drive under a Customs and Border Patrol building. It is some of this construction material that collapsed onto the border crosser.
Reports are that one person was trapped but has been extricated.
It appears as though the crossing into the US may have been shut down. From the KSWB FOX 5 chopper we can see that border agents are managing the traffic nightmare.
Some lanes into Mexico have been shut down as well to allow emergency vehicles access.
For more info go to www.fox5sandiego.com
###